As Spring comes into full swing, colorful and fresh dishes are always at the forefront. This is an easy meal to toss together at the end of a long busy day. If you don't eat dairy, simply omit the cheese and substitute the butter with good quality olive oil. Feel free also to add or omit fresh veggies according to your taste preference, or what we have available here at the Coop. The ingredients for this dish were taken straight from the fresh vegetables delivered to us this week from local farms! If you're a meat eater, some Italian sausage from Jack Mountain Meats would pair nicely with this dish as well. Enjoy!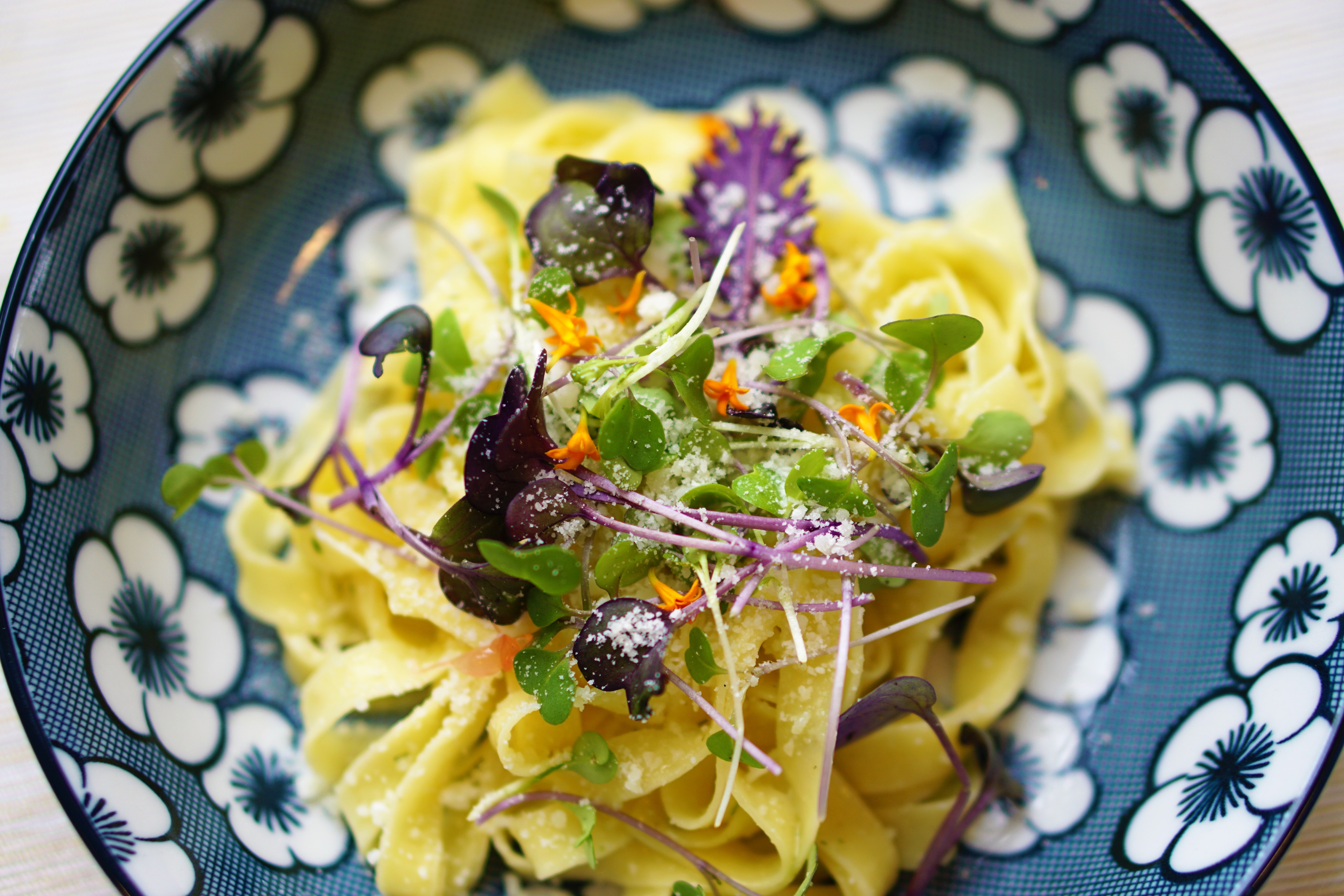 Ingredients
12 oz package of Papparadelle from Local goods
1 cup broccoli, steamed
1 cup baby orange and yellow peppers
1 cup sugar snap peas, steamed
1/2 cup Parmesan cheese from Golden Glen, shredded
4 Tbsp butter from Mother's Choice
1 tsp salt from Pacific Flake
1 tsp pepper from M&B
1 cup of microgreens
Instructions
Cook pasta according to package directions and steam the broccoli and sugar snap peas. While the veggies and pasta cook, remove tops and seeds from baby peppers and cut them into slices. The baby peppers will cook slightly from the heat of the pasta, and provide a nice crunch. Melt butter in a skillet on medium heat. Drain pasta and toss with butter, add all vegetables, salt, pepper, and shredded parmesan. top with microgreens and serve.