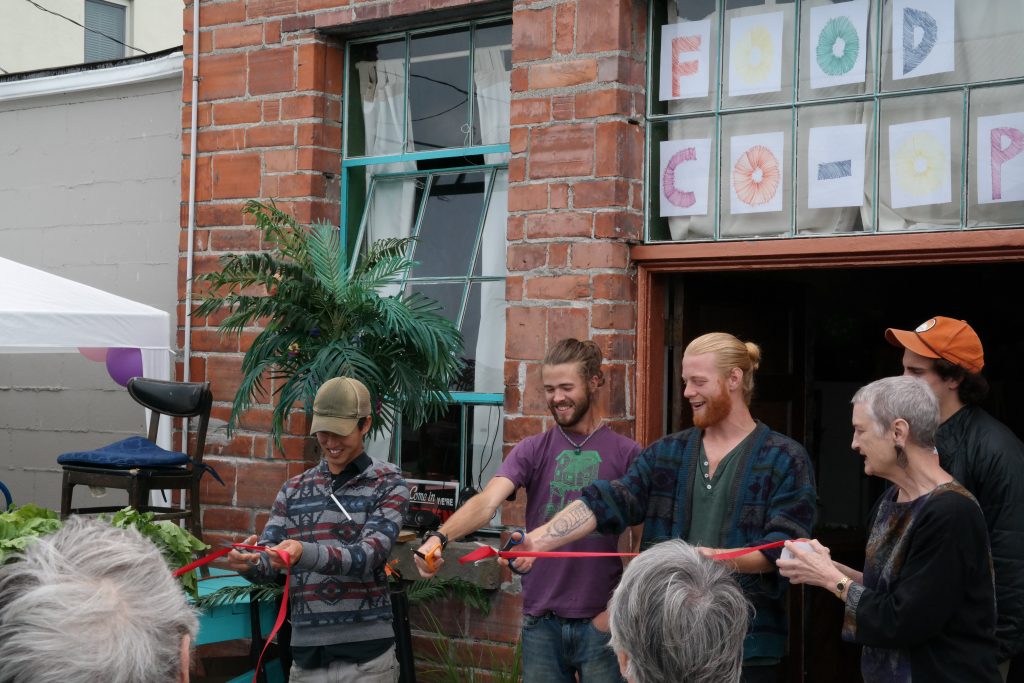 The Woven Dream Anacortes Food Coop (the legal name of the Anacortes Food Coop) was the dream of three high school friends, Brian Jo, Alex Pitz, and Casey Bacetich. The Coop was incorporated as a Washington State non-profit corporation, owned by the public in December 2015. The three began constructing the Coop in the back of the Jo's restaurant, Tokyo Japanese Restaurant in Anacortes, Washington in February of 2016.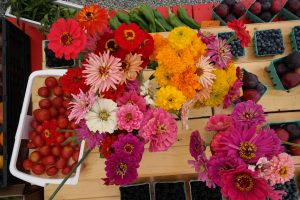 By July 14, 2016 the Woven Dream Anacortes Food Coop opened for the first time, featuring produce and flowers laid out on colorful hand-crafted tables in the parking lot outside of the Coop doors.
From inception, thanks to the incredible energy of the founding fathers, the Coop carried a plethora of local produce from local farms such as Mount Erie Gardens, along with Lopez Island Ice Cream, Bow Hill Blueberries products, Dapper Swan chutneys, Chuckanut Granola, and many other local products. These products were primarily sourced by the founders personally delivering much of the product to the Coop themselves and by visiting local farms.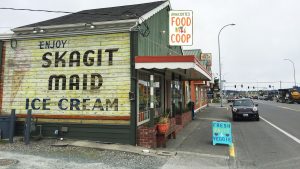 On Valentines Day 2017, the Woven Dream Anacortes Food Coop moved into the old grocery store on Commercial Avenue, best known for the Skagit Maid Ice Cream sign and remembered by many Anacortes natives for its penny candies and local treats. With the support of the founding fathers, the Anacortes Food Coop board and members, Acme Creative and the new Executive Director (and Co-Founder), Sheri Muntean CPA, the Coop rebranded as the Anacortes Food Coop. By the end of 2017, the Coop had over 500 members, doubled its inventory and tripled their monthly sales, making the one-stop-local-shopping dream available. 2017 also saw the hiring of five staff people and the support of well over 150 local farmers and businesses.
Many of the social business dreams of the founders had been made reality by the Coop in 2017, with the provision of Gift memberships to those in need, EBT matching, and a Little Free Pantry located within the walls of the Coop.
Here's to the continued success of the Anacortes community, feeding the dream of the Coop as "Community Grows Together."