The Anacortes Food Coop is a member-owned grocery store bringing food, goods, and services that are local, organic or sustainably grown and creating a gathering place for education about food, health, sustainability and local resources. – Mission Statement
WE ARE MOVING!! LOOK FOR US IN OUR NEW LOCATION AT 2403 COMMERCIAL AVE.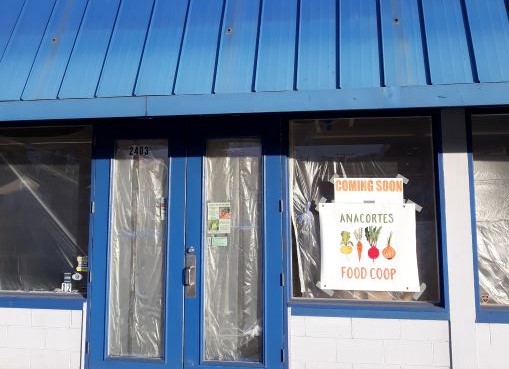 The building is being retrofitted to accommodate three businesses, with new walls, bathrooms and plumbing, so it is taking longer than anticipated. We do not have an exact re-opening date, but it should be early in May
.
THANKS TO ALL WHO HAVE DONATED!
We really need your support. Please donate to our Go Fund Me Campaign or checks can be mailed directly to PO Box 1450, Anacortes, WA 98221
Phone: (360) 299-3562
Are you interested in joining the team? With the expansion, we will be needing more staff. Please look at our Employment Page