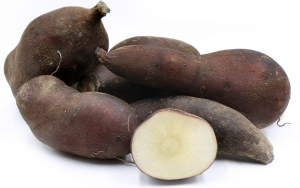 This week in the Coop, we have fresh Yacon, which is a very interesting vegetable. Also called "ground apple", it tastes sweet like an apple or pear, has a crunch similar to water chesnut, and grows in the ground like a sweet potato. The greens are edible as well, and it is a perennial, so it will return year after year once planted. Yacon contain an indigestible sugar called inulin, and the liquid form yacon can be drawn off and made into a syrup that is as sweet as honey or maple syrup without all of the calories. They may be enjoyed raw or cooked. Yacon are tasty in curry dishes, like this Thai style red curry with sweet potato, kale, Cascadian frozen peas, and Mike's Curry Love curry paste. Stop in the Coop this week and try this tasty ingredient!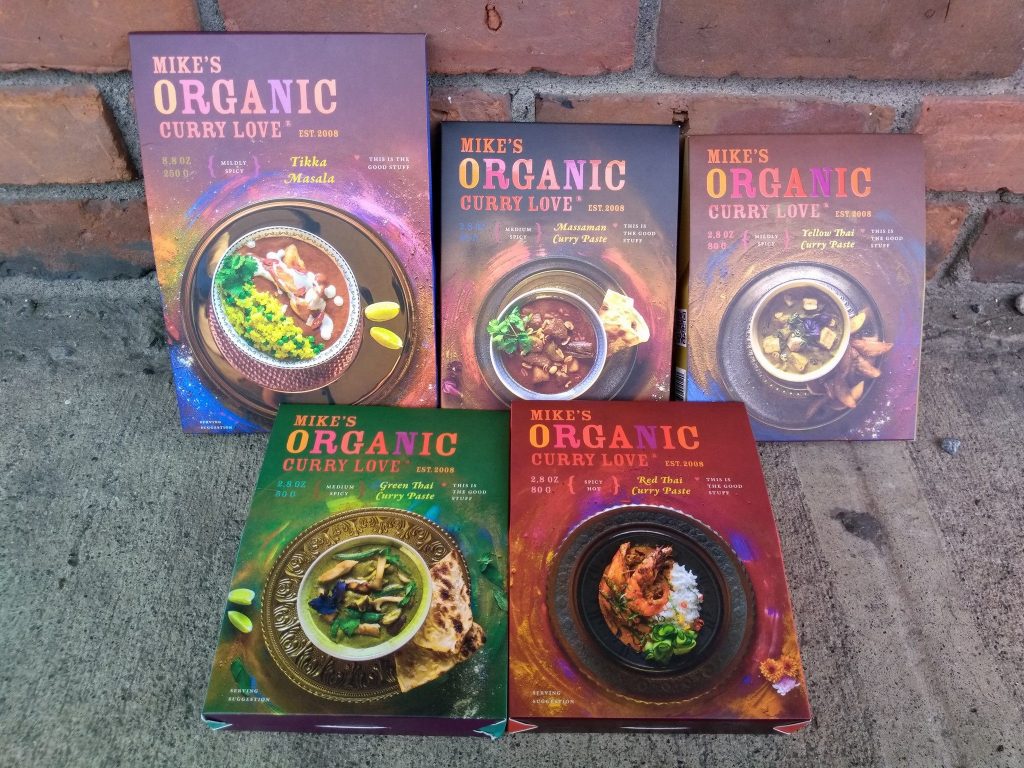 Ingredients
For the Sauce:
2 1/2 cups Pacific Vegetable Broth
1 medium Yacon peeled and cut into 1 1/4 inch pieces
1 medium Sweet Potato peeled and cut into 1 1/4 inch pieces
1 cup Native Forest canned coconut milk
3 Tbsp Thai red curry paste from Mike's Curry Love
2 Tbsp San-J soy sauce
3 cloves minced garlic
1 Tbsp minced or grated fresh ginger
For the Vegetables:
1 yellow onion, chopped
1 1/2 cups Cascadian frozen peas
3-4 cups kale, chopped
salt and pepper to taste
Cooked brown basmati rice from Lundberg
Instructions
Add all of the sauce ingredients to a large pot and put over medium-high heat. Bring to a gentle boil and cover with lid. Cook for about 10 to 15 minutes until the sweet potato and yacon are completely cooked and pierce easily with a fork. Use an immersion blender and blend the yacon sweet potato mixture until it is a smooth sauce. You can also use a regular blender, but make sure to blend only small batches at a time to the hot sauce from exploding out of your blender. If you want a chunkier sauce, only blend half the mixture, or don't blend it at all. For the vegetables, heat the oil in a separate pan and sauté the onion and kale until tender and lightly browned. Next, add the onion and kale to the sweet potato sauce. Cover and heat through. Add the peas and cook for another minute to heat through. If your curry is too thick you can thin it with a bit more vegetable broth or water. Season with salt and pepper as desired, and then serve with rice.