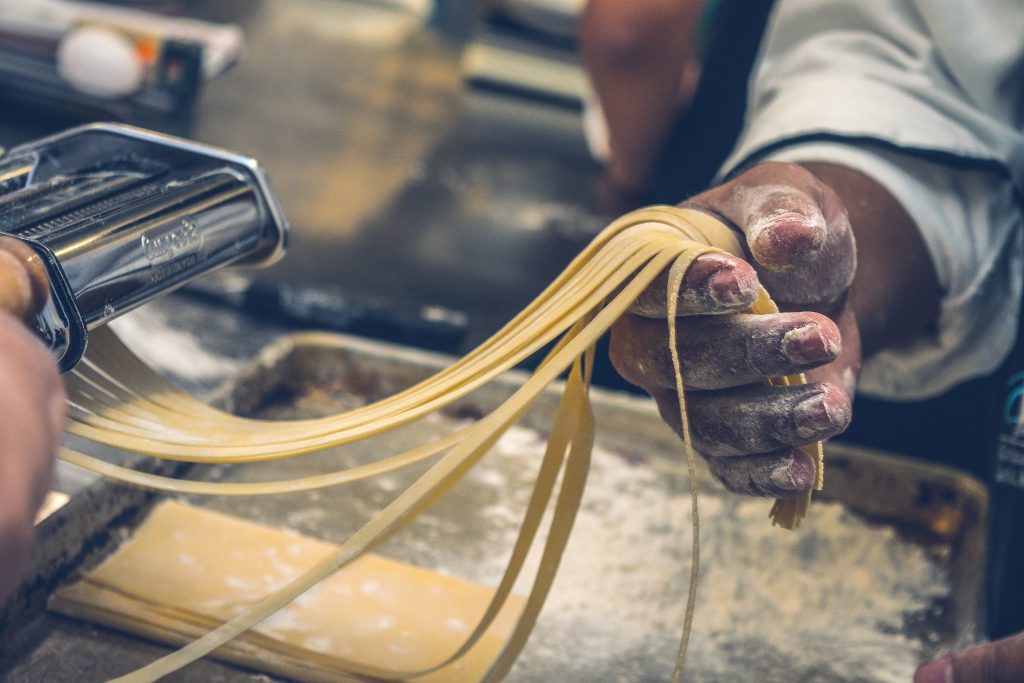 Are you feeling a little indulgent? Having one of those days where calories don't count? Then this dish is for you. Fresh, local cream, artisan cheese, trumpet mushrooms, and local pasta make for a wonderful comforting meal. This comes together in almost no time at all. Then, you can sit down and enjoy!
Ingredients
1 pound of Pappardelle pasta from Local Goods (or substitute one of our Gluten Free options)
1 pint Twinbrook Creamery Heavy Cream
1/2 cup shredded Judy's Parm from Samish Bay Cheese
Nutmeg from M&B
Pacific Flake Salt
Black pepper from M&B
1/2 cup Mother's choice Organic Butter
1 cup chopped Organic Trumpet Mushrooms
4 cloves Organic Garlic, chopped
Instructions
Melt butter in a deep skillet over medium heat. Add mushrooms and saute until soft. Shake the pint of cream well, then add to the pan. Add salt and pepper to taste, along with a dash of nutmeg and the garlic. Allow the cream to come to a simmer, whisking constantly. Once it has simmered for a few minutes, turn the heat down to medium low and add the cheese. While the sauce is reducing a bit, cook pasta according to package directions, drain, and add to cream sauce and serve.