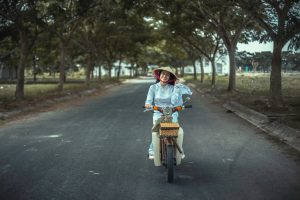 This recipe comes to us from Lundberg farms, makers of wonderful and varying rice products. We recommend using local Sujin's kimchi in this recipe, and if you haven't been to the Coop lately, we are now carrying toasted sesame oil. Every ingredient listed can be found in our store. We are carrying more and more products as the weeks progress, come check it out!
INGREDIENTS
½ cup organic yellow onion, diced
2 tablespoons of Olivna or Napa Valley organic olive oil
2 cloves organic garlic, minced
1 teaspoon organic ginger, grated
½ cup your favorite Sujin's kimchi, chopped and 1 tablespoon of liquid kimchi was stored in
2 cups cooked Lundberg Family Farms Basmati Wild or Wehani Rice
1 Tablespoon San-J tamari or soy sauce
¼ teaspoon toasted Spectrum organic sesame oil
1 Dahlia Depot or Palouse organic egg, beaten (optional)
1 stalk scallion, sliced
Ground M&J 100% organic black pepper
PREPARATION
Heat oil in skillet till hot, add onions and sauté for 5 minutes until translucent, add garlic and cook until fragrant (about 30 seconds). Add ½ cup of kimchi to the pan and cook for another 1 minute.
Microwave rice until warm about 1 minute in the microwave, then add to the skillet and mix thoroughly. Add soy sauce, sesame oil and kimchi juice to the skillet, mix until well combined. Pour beaten egg over the rice mixture and stir vigorously, cook until eggs are done.
Season with black pepper to taste and garnish with sliced scallions.
Credit: http://www.lundberg.com/recipe/kimchi-fried-rice/