Now that we're having some cold nights out, its nice to have some cornbread to go with our hot soup. This recipe can be made in the waffle iron if  you like! Its made with flour and cornmeal from Fairhaven Organic Flour Mill!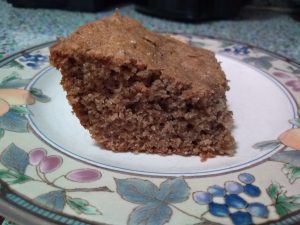 Ingredients
1 C. Cornmeal from Fairhaven
1 C. Wheat flour from Fairhaven
1 tsp. Pacific Flake Salt 2 1/2 tsp. Bob's Red Mill baking powder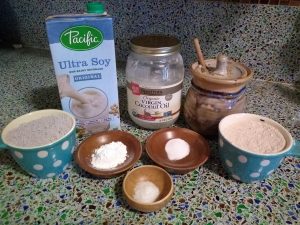 1/2 tsp. Bob's Red Mill baking soda
1/3 C. Coconut oil from Spectrum or Dr. Bronner's
2/3 C. Honey from Smallwood Farms
1 C. Soy milk from Pacific
In a bowl, whisk together first five ingredients. In the microwave or on the stove, melt coconut oil, then mix in honey and soy milk. Add wet mixture to dry ingredients, and cook in the waffle iron or in a greased 8×8 pan at 350 degrees. Enjoy!
Keywords: Cornbread, Vegan