Many of us are on a quest for the freshest food possible, found as close to home as we can get, and from people we know and trust to grow, produce, gather, or catch the best we can buy. Nerka Sea Frozen Salmon is no exception. They are a two person operation, and each fish is personally caught, handled, and flash frozen by them. Tele and Joel are both second generation fisherman, and they spend each season in the open seas of Alaska bringing you the best and freshest catch imaginable. Their fish are hooked one by one, with great care taken to properly clean each fish, and they are flash frozen within an hour of being caught.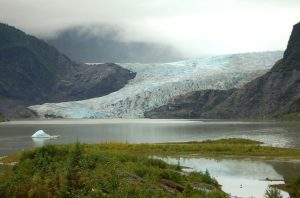 They are the only people to handle them, and they even market and hand deliver their fish themselves after they come home to Bellingham in the off season, developing relationships with each restaurant or food co-op that carries their catch. They also educate the staff where their fish is sold, so they know exactly how it is handled and where it comes from. Troll caught Alaskan salmon are considered a "Best Choice" seafood according to the Monterey Bay Aquarium Seafood Watch program, which means they are the first choice to purchase when looking for seafood options that are sustainable, and promote the health and future of the ocean.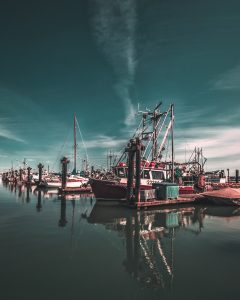 While out on the boat, they also take the time to hand glaze each salmon in a sea water bath, helping to prevent freezer burn. Their flash freezing process also makes their salmon sashimi safe, and stops the clock, creating a product that could be considered better at times than fresh fish, because the quality and flavor are locked in at the moment of freezing. This dedication to their product from start to finish is something to be admired and respected. For those who are concerned about farmed salmon, Nerka Sea Frozen Salmon provides an excellent option, one that they can rest assured is a quality product. If you have not tried their salmon, come on in to the Coop today and pick some up!
Resources: http://nerkasalmon.com/