It's the first fresh list of the new year for the Coop, and its a good one! We have great variety this week, come on in and take a look! Also, tomorrow we announce the winner of our drawing. The name of every member who has spent 50 dollars or more in the Coop has had their name entered, and the winner receives 10 percent off their purchases for the whole month of January! We will be running this promotion in January to draw a winner for February as well, so come on in and shop and get yourself entered in the drawing! Also this month, we have our free cooking class with dapper Swan on the 28th of january, you don't want to miss it! More info here 
http://www.anacortesfoodcoop.com/events/
Fresh this week we have Red Beets with their tops, and Red Spartan and Gold Calville Blanc d'Hiver Apples from Keith Lungren from Mt Erie gardens right here in Anacortes. Also from Anacortes we have an assortment of winter squash and purple onions from Sarah and Todd Fifield at the Farm on 41st.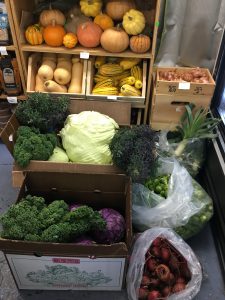 We've also got a great selection of items from over the bridge in the Skagit Valley. Jonelle Schermerhorn and Loren from Jonquil Farm & Garden have brought us some beautiful Russian Kale, and from Ray de Vries at Ralph's Greenhouse we have Yukon Gold potatoes and Purple and Orange carrots. Also, some wonderful Spaghetti and Butternut squash Amy Frye & Jacob Slosberg at Boldly Grown Farm. From Dave Hedlin and Serena Campbell at Hedlin Farms in La Connor we have fresh Poblano peppers.
From down south on Whidbey Island, Georgie Lea Smith at Willowood Farm in Coupeville has brought up some HUGE Late Flat Dutch cabbage, along with purple cabbage, Beets, Brussel Sprouts, Kale, Parsley, Leeks, and assorted Winter Squash.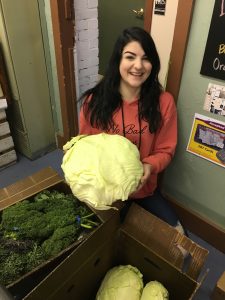 From over in Acme and Everson, we have some yellow onions from Billy Tate at Moondance Farm, and Delicata Squash from Pete and Dorene Dykstra at Hopewell farm.
If you need produce this week, we here at the Coop have got you covered. Stop in while it lasts, we can't wait to see you!