On the first Sunday of Every Month, 5% of our proceeds go to CHARITY!
A large part of a local Coop's mission is to give back to the Community. The Anacortes Food Coop donates 5% of their proceeds from the first Sunday of every month – Serenity Sunday – to a local charity selected by the Coop's Members, as represented by the Board of Directors.
Frequently Asked Questions
Why the name, "Serenity Sundays?"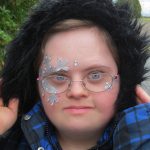 Many people in Anacortes remember Serenity Thomas. She was a BIG part of the Anacortes community, singing in the Choirs and brightening up the day of thousands of people across Fidalgo Island. Sadly, in 2015, Anacortes lost Serenity to a medical complication at the age of sixteen. Over three-hundred and fifty people attended her funeral. It is in the spirit of Serenity – brightening every day – that we have begun Serenity Sundays.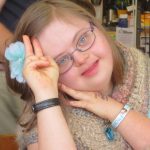 "Serenity taught us to live one day at a time and enjoy each moment. She filled our lives with music, dancing, laughter, mischief, and sunshine. Serenity attended school in Anacortes where her favorite classes were Drama, PE, and Choir. She especially enjoyed her classmates, participated in Special Olympics and Skagit County Buddy Walks. She attended Art Club and the Farmer's Market, went to the Library and participated in classes at Act Theatre for 3 consecutive years. She made many friends in these activities, and loved our International students like sisters. She loved doing so many things – singing, petting animals, holidays, dressing up, acting, parties, festivals, writing her own stories, flowers, balloons, balls, bubbles, parades, and especially Disney princesses." (from Serenity's Obituary)
In fact, an annual event that fundraises for the Serenity Thomas Scholarship Fund is the Serenity Princess Ball (usually posted on Facebook). The Serenity Thomas Scholarships are awarded annually to two outstanding students from Anacortes who demonstrate outstanding academic achievements, volunteer time to people with special needs and chose careers that will add to understanding of human needs. For more information on how to apply, you can visit the Anacortes High School's scholarship information page at http://ahs.asd103.org/departments/counseling_center/financial_aid___scholarships/scholarships/.
Who gets the funds if no-one applies?
Months that the Anacortes Food Coop Board has not selected a charity to contribute to, all funds raised on that day will go to the food stamp matching program at the Anacortes Food Coop.
How do I find out what charity will be funded on the first of the month?
For information on upcoming Charity fundraiser days, visit the Anacortes Food Coop Calendar.
Do I qualify, and how do I apply?
To apply to be a part of our program, please send a brief email to anacortesfoodcoop@gmail.com. Recipients must supply their 501(c)(3) determination letter from the IRS and be located in Skagit, Island, or San Juan counties. The charity should be one that local area members will find meaningful.