We've got some lovely fresh items this week at the Coop! If you're stumped on your holiday dinner side dishes, come on in for some inspiration! From Anacortes and Guemes, we have Kale Bouquets, Shiitake Mushrooms, Sweet Red Spartan Apples, and Callville Blanc d'Hiver Apples. We also have Salad Turnips, Gold, Red, and Candystripe beets, Salsify, Purple Radishes, Brussel Sprouts, White Carrots, and Romanesco Cauliflower, all from Willowood Farm on Whidbey. From Skagit Valley we have Asian Pears, Kiwis, Parsnips, Leeks, Kohlrabi, Yacom, and several varieties of Winter Squash.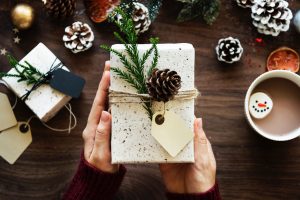 Don't forget, we have one more Make your Own Gift Basket class this Sunday the 24th. If you are one of those last minute shoppers, this is the perfect opportunity to come in and hand make a wonderful gift for someone special. We have a wide assortment of non perishable products that make the perfect gift for the foodie in your life! Local honey, 3 Generations Jams, Dapper Swan chutney, Lopez Island Vineyard wines, Badger Mountain wines, Holmquist Hazelnuts, and a wide variety of items from Bow Hill blueberries. Any of these would be perfect to fill your gift basket!  
http://www.anacortesfoodcoop.com/events/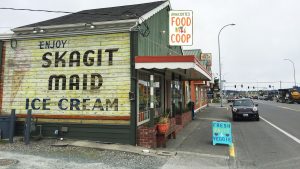 We here at the Coop are proud to serve our local community by providing fresh, local, quality food for all to enjoy. All that is needed from our customers for the Coop to grow and continue to thrive is for each of our members and non-members to spend 50 dollars or more a week in the store. We have a wide selection of products to choose from, and our inventory is always expanding as we try to find new ways to bring you the best. This means that its easier than ever to shop with us and have that 50 dollars or more go further than ever! In addition to our great selection of produce, we are now carrying healthy snack items from companies such as Local Goods, gluten free items, cashew yogurt, curry pastes, nut butters, and local meats. If you're looking for it, chances are we have it, and if we don't, ask us if we can special order it!