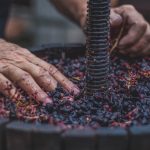 Badger Mountain Wines began on an 80 acre estate in the Columbia Valley in 1982. After only six years, founder Bill Powers, and his son Greg made the decision to move their vineyard in an organic direction after spending some time growing grapes for Chateau Ste Michelle. 1988 was the first year they produced under the Badger Mountain label. They became the first certified organic winegrape vineyard in the state of Washington, and they are also certified Salmon Safe. To be certified organic means more than just organic grapes. Their facility is a certified organic food processor.
Their wines are no sulfite added and USDA organic certified, and they use grapes that are certified organically grown. Federal regulations state that a sulfite free wine should have less than ten parts per million sulfites. When wines are sulfite free, it is recommended that they be consumed as soon as possible after opening, and stored upright.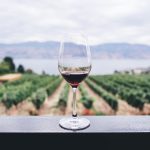 Bill Powers grew up Farming in Oklahoma, and spent time in the cattle business and as an orchardist before turning to wine. His work on the lands of Easern Washington has spanned 50 years. His passion for organic farming began after he felt concerned about the use of so many chemicals in farming. He has twice been honored by the Association of Washington Wine Grape Growers, one of those times being the Lifetime Achievement Award. The Washington wine industry lost a legend and pioneer with his passing in 2013. His son Greg Powers, Vineyard manager Eudoro Lucatero, Winemaker Jose Mendoza, and Vineyard Owner Tim DeCook continue his legacy.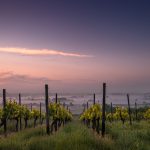 Badger Mountain has worked tirelessly for environmental stewardship in all they do, even working with area restaurants since 2006 to collect used cooking oil for the production of biodiesel, which they use to operate their machinery and trucks. They use no pestcides, instead opting for predatory insects and soap compounds for pest control. Founder Bill Powers has come up with many ingenious ways to control pests in the fields, including a weed burner, which uses fuel from a tractor mounted propane tank. The propane is sent to burn blades which they can aim at specific weeds. They also use in row cultivation to control weeds, as federal regulations do not allow the use of herbicides. Additionally, they have a large tractor mounted fan which blows cutworms off of the vines into netting, catching the pests to prevent them from harming the crops. They compost their grape skins and seeds after crushing, and only substances that are naturally occurring and organically approved are used in production. Each year, the winery and vineyard are inspected by an independent agency, which ensures they are continuing to meet state and federal standards. Instead of using synthetic fertilizer, they make their own from compost and highly oxygenated water, and other additions such as molasses or alfalfa. This mixture steeps in a large tank before being used on the grapes, and they can even change the recipe of their homemade fertilizer based on needs of the particular grapes. Eighteen percent of the winery's electricity needs are provided by solar power using the largest solar array in Washington state's wine industry.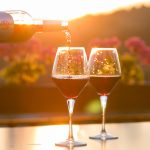 If you are looking for a special gift for your Valentine this year, or perhaps some wine to drink over that romantic dinner you plan to cook, look no further than Badger Mountain Wines. We carry several varieties, stop in today for a bottle!